I take my coffee on the beach. It's the serenest morning I can remember. I sit on a lounge chair in front of a manmade lagoon and watch pairs of people slide across the water in paddleboats. Beyond, past sand that sparkles in the sun that's just the right amount of warm, stretches the ocean to the horizon. The sky can't get any clearer. Every once in a while, a quiet breeze reminds me that this setting is real: I'm looking at Hawaii's world famous Waikiki Beach. And I'm not on vacation – I'm at work.
And I'm not on vacation – I'm at work.
A volunteer in a t-shirt-and-shorts combo leans down under my beach umbrella hesitantly. "Your next meeting is ready for you." Behind him, a startup founder dressed in what I come to recognize as beach-modified business casual beams at me, ready to pitch and ask questions. Around me, other pairs engage in startup discussions in beach chairs and under umbrellas just like mine. Others take place inside the paddleboats, investors and founders gesturing in conversation as they steer the boats with their feet.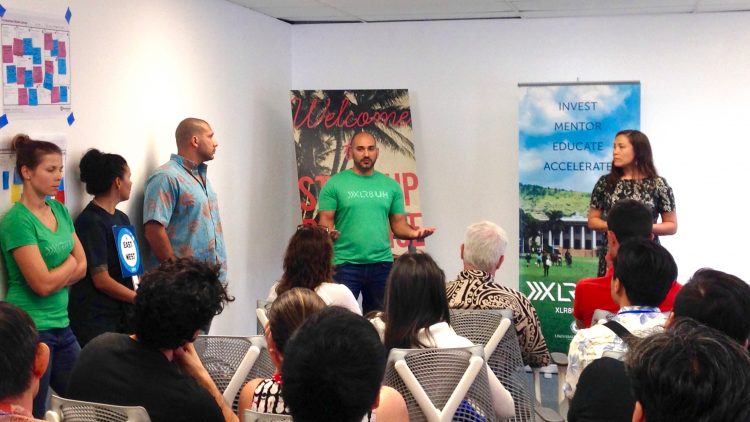 It's a tone-setting welcome to the 2017 East Meets West conference, a startup event held January 19-20 on the Oahu island of Hawaii. Hosted by Honolulu-based accelerator Blue Startups, it serves as a showcase for two things – the state's startups and Hawaii's potential itself as a "startup paradise" midway between the Asia Pacific region and the mainland US.
See: This Hawaii accelerator is helping American startups enter Asia and vice versa
With tourism as the state's largest industry by far, Hawaii brings to mind a setting in which adrenaline-fueled startup founders are more likely to chill out rather than find productivity. Armed with my own curiosity and a pair of beach sandals, I set out to spend two days in the scene to draw out quirks – and possibilities.
Location, location, location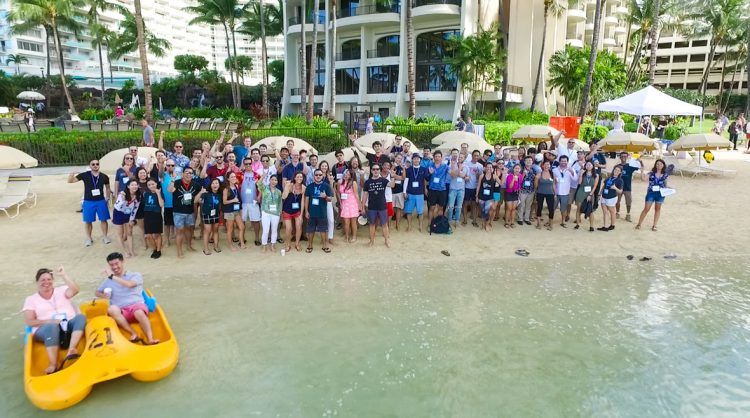 Two days is long enough to realize that plenty needs to be understood when trying to digest the Hawaiian startup scene. Perhaps the most important is the state's relationship with the continental US, or, as everyone in the state refers to it, "the mainland."
You can drive around the island [Oahu] in two hours. So, I left.
A majority of the products in the state have to be imported from the mainland, making the capital Honolulu one of the most expensive places in the world to live. The mainland is also home to Silicon Valley, which has way more resources for startups, as well as precious venture capital. Plenty of the attendees have either worked or are working in Silicon Valley.
So, why start up in Hawaii? For many Hawaii resident attendees I meet, it's about giving back to their home. "You can drive around the island [Oahu] in two hours," Mylen Yamamoto, founder of Cropsticks, tells conference-goers during a showcase of Hawaiian accelerator XLR8UH, of which Cropsticks is a part. "So, I left."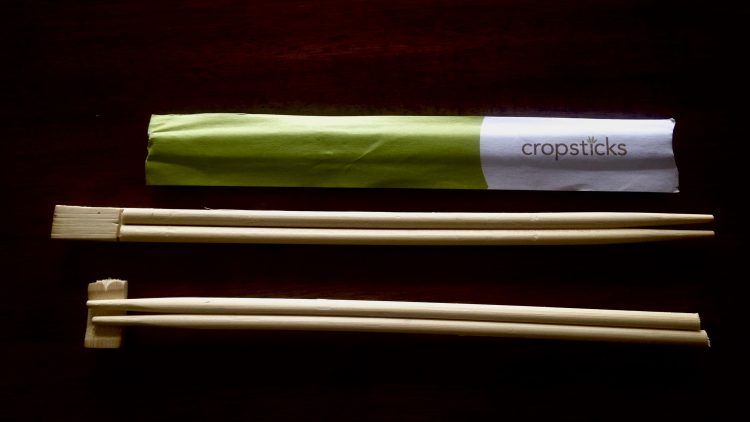 Born and raised on the islands, she left for the mainland and ended up teaching entrepreneurship. When she decided to make her own product – a pair of chopsticks that breaks apart into chopsticks and a stand – she came home, to "the land of chopstick users where you learn to use a chopstick before you use a fork." Hawaii has the US' largest Asian American population. Over 37 percent of Hawaii identifies as Asian, not counting those who identify as Asian mixed-race.
"XLR8UH provided Cropsticks with one of our earliest investments, and I got to move back in with my parents during this start up phase," she tells Tech in Asia.
It's far more common to see signs in English and Japanese in Hawaii.
The state's proximity to Asia can come in handy, particularly its relationship with Japan. While the majority of translated signs in the US are in Spanish, it's far more common to see signs in English and Japanese in Hawaii. Japanese tourism to Hawaii has jumped, despite a decrease in the overall number of outbound Japanese tourists.
It's not all about vacations. Another XLR8UH startup Radial3D, makes three-dimensional interactive models of the human body. The company gets an opportunity here to work with medical students in the US – many of whom are still memorizing two-dimensional anatomy models out of textbooks – as well as Japanese students who come over to the US for study. The tech can supplement cadavers – corpses donated for scientific study that serve as the main hands-on 3D training for medical doctors. The tech can supplement study and help with trauma training for young surgeons in Japan.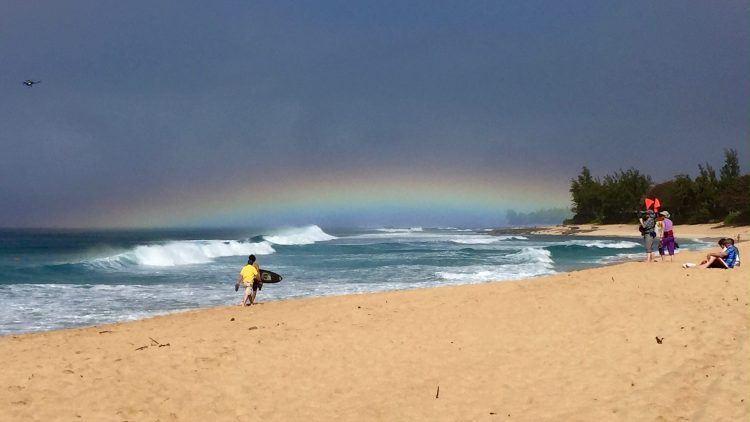 See: Ebook: How to launch your startup in India
Asia disconnect
So should Asia be on the lookout for Hawaiian startups and investors trickling over? According to Cherubic Ventures' Tina Cheng, not yet. "One team was asking me questions about China," she recounts. "But from all the questions she was asking me, I could tell they have done no research, or very limited research. Just a very shallow perception of 'Oh, there's a lot of money there,' 'It has a billion people,' and 'people love sports."
I could tell they have done no research, or very limited research.
There's more work to do, especially when it comes to recognizing the Asian market as a collection of countries with different cultures, needs, and ways of doing business.
That doesn't mean that surviving as a startup in Hawaii is a walk in the park. Less money to throw around means more work to stay in paradise.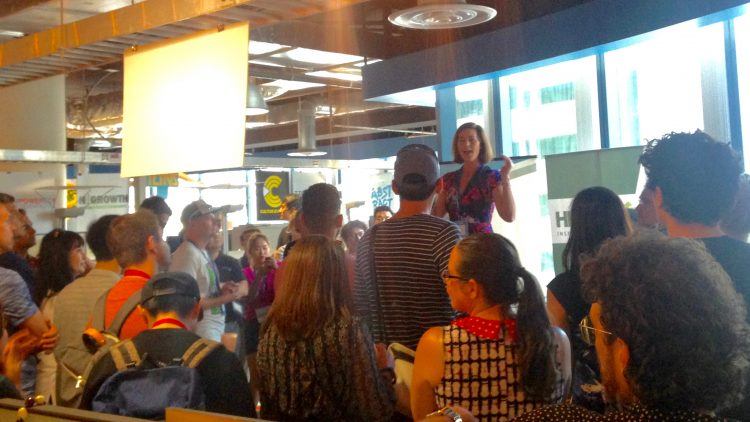 For Hawaiian startup founders who want to enter Asia, a simple strategy may be to stick with their location's strengths. "I think tourism is a huge thing," GDP Venture's Antonny Liem points out. There's no shortage of booking services in Asia, but there is no Ctrip or MakeMyTrip equivalent for travel activities or itineraries. Hawaiian startups could join the race.
See: Uber is now doing something totally different for tourists in Bali
RealtyReturns, which lowers the barrier to real estate investing, entered Hawaii with its eye on timeshare-seeking tourists and became part of Blue Startups' eighth cohort. "You need to know your numbers [here]," Rexford R. Hibbs, co-founder and CEO of the San Francisco- and Honolulu-based company, advises. In Silicon Valley, you can score venture capital with an idea and a vision.
In Hawaii, VCs are going to need to see receipts.
Bridge or island?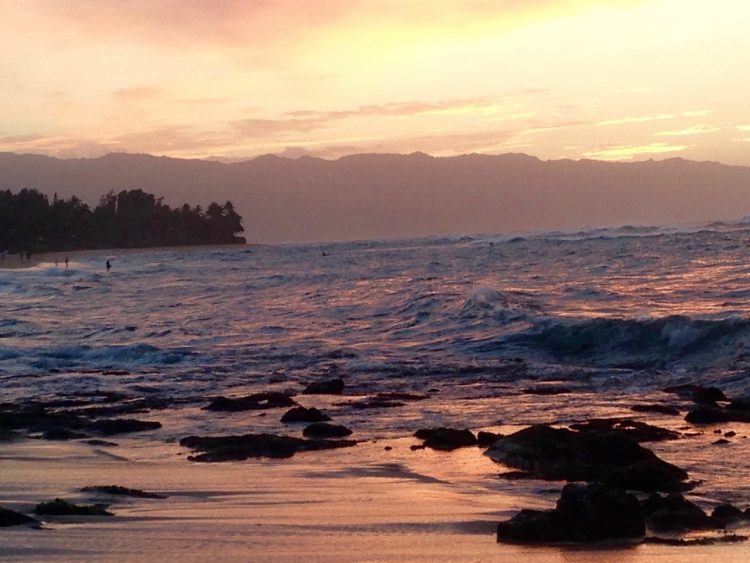 After two days of beach talks, a bus tour of Honolulu accelerators, and a good old-fashioned conference day filled with talks, breakout sessions, and a small sampling of Hawaiian cuisine, I find it hard to put my finger on how well the future bodes for Hawaii's startup ecosystem. Several non-local conference-goers tell me that they wish they had more time to figure it out. I feel the same way.
Hawaii's ecosystem is distinctive enough as its own space with its own needs.
I'm uncertain if Hawaii can be a startup bridge point between the Asia Pacific and North America, but its ecosystem, though small and nascent, is distinctive enough as its own space with its own needs.
In 2006, the state was reliant on oil for 90 percent of its energy needs. By 2014, it had decreased the percentage to 68 percent, while the US on average has 50 percent of its energy coming from oil (25 percent comes from coal). Honolulu-based Energy Accelerator evolved out of a desire to further clean energy tech in the country, particularly within the state which aims to be completely dependent on renewable energy by 2040.
See: An energy startup from Singapore gets you started on your smart home
Those kinds of unique problems – and the unique motivation behind them to solve them – are going to be what distinguishes the scene, if it continues to grow and change.
We're busting our butts just like everyone else.
After a day of gazing longingly out the window at the beach, I ask about how productivity works in a place where the beach is so temptingly close. "We try to ease them into it," Jared Kushi, program manager for Blue Startups, explains. Blue Startups cohort companies are introduced to the islands gradually, with weekend getaways and tours common in the first few weeks to improve focus during their stay.
As for what it's like to wake up, work, and go to sleep every night in a place widely advertised as a vacation paradise, work on the islands is anything but a vacation. "We're busting our butts just like everyone else," he says.
But Hawaii's certainly not like everywhere else. East certainly meets West, but the east is the US, and the west is Asia. The geography changes both game and perspective.